Institutional Accreditations
accredited by
The Higher Learning Commission
230 South LaSalle Street, Suite 7-500
Chicago, IL 60604-1411
800-621-7440
Higher Learning Commission
For information on Washtenaw Community College, contact WCC at 734-973-3300.
---
Specialized Accreditations
Automobile Service Technology Related Programs:
Collision Repair and Refinishing Related Programs:
accredited by
ASE Education Foundation
1503 Edwards Ferry Rd., NE
Suite 401
Leesburg, VA 20176
703-669-6650
703-669-6677
info@ASEeducationFoundation.org
https://aseeducationfoundation.org/
accredited by
The Commission on Dental Accreditation of The American Dental Association
211 E. Chicago Avenue, Suite 1900
Chicago, Illinois 60611-2678
312-440-2500
www.ada.org
The program in dental assisting is accredited by the Commission on Dental Accreditation [and has been granted the accreditation status of "approval without reporting requirements"]. The Commission is a specialized accrediting body recognized by the United States Department of Education. The Commission on Dental Accreditation can be contacted at (312) 440-4653 or at 211 East Chicago Avenue, Chicago, IL 60611. The Commission's web address is: http://www.ada.org/en/coda.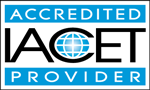 Washtenaw Community College's Economic and College Development Division is accredited by the International Association for Continuing Education and Training (IACET). WCC complies with the ANSI/IACET Standard, which is recognized internationally as a standard of excellence in instructional practices. As a result of the accreditation, WCC is authorized to issue the IACET CEU.
International Association of Continuing Education and Training (IACET)
12100 Sunset Hills Road
Suite 130
Reston, VA 20190
Phone: 703-234-4065
Fax: 703-435-4390
Info@IACET.org
www.iacet.org
All 3 programs accredited by
HVAC Excellence
1701 Pennsylvania Ave NW
Washington, DC 20006
Phone: 847-342-9810
Toll Free: 800-394-5268
Fax: 800-546-3726
www.hvacexcellence.org
approved by
The Michigan Commission on Law Enforcement Standards
106 W. Allegan Suite 600
P.O. Box 30633
Lansing, Michigan 48909
517-322-1417
www.michigan.gov/mcoles
accredited by
The International Association of Directors of Law Enforcement Standards and Training (IADLEST)
152 S. Kestrel Pl. Suite 201
Eagle, Idaho 83616
208-288-5491
https://www.iadlest.org/
accredited by
ACEN (Accreditation Commission for Education in Nursing)
3343 Peachtree Road NE, Suite 850
Atlanta, GA 30326
Phone: 404-975-5000
Fax: 404-975-5020
www.acenursing.org
approved by
State of Michigan
Department of Community Health
Bureau of Health Professionals
Board of Nursing
611 W Ottawa
P.O. 30670
Lansing, MI 48909-8170
517-335-0918
www.mi.gov/mdch
accredited by
The American Society of Health-System Pharmacists
7272 Wisconsin Avenue
Bethesda, MD 20814
301-657-3000
www.ashp.org
accredited by
Commission on Accreditation in Physical Therapy Education (CAPTE)
3030 Potomac Ave., Suite 100
Alexandria, Virginia 22305-3085
Email: accreditation@apta.org
Phone: 703-706-3245
www.capteonline.org
accredited by
Joint Review Committee on Education in Radiologic Technology
20 North Wacker Drive, Suite 2850
Chicago, IL 60606-3182
312-704-5300
www.jrcert.org
accredited by
The Commission on Accreditation of Allied Health Education Programs (CAAHEP)
25400 US Highway 19 North, Suite 158
Clearwater, FL 33763
727-210-2350
www.caahep.org


accredited by
American Welding Society (AWS)
8669 NW 36 Street, #130
Miami, FL 33166
305-443-9353
www.aws.org
For information on obtaining or reviewing documents regarding accreditation, approval, or licensing, contact the Office of Institutional Effectiveness, Planning, and Accreditation.
---
Special Designations
NSA-Certified
Washtenaw Community College has been designated as a National Center of Academic Excellence in Cyber Defense Education. We are extremely pleased to receive this acknowledgment and will continue our commitment to providing a comprehensive cybersecurity education to our students.