Washtenaw Technical Middle College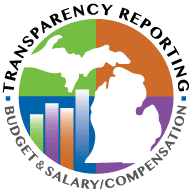 What is WTMC?
Washtenaw Technical Middle College (WTMC) is the largest and most successful early college high school in the United States. We offer a challenging and supportive environment in which students transition to college coursework at the pace that fits their individual needs. Students can select from more than 135 college certificate and degree programs. More than 80% of WTMC graduates earn an associate degree with their high school diploma - all without paying for tuition, fees, or books.
Meet WTMC's Faculty and Staff.
Prospective students
Current students share the educational opportunities and advantages of early college access offered to them at Washtenaw Technical Middle College, a four-year high school on the WCC college campus in Ann Arbor, Michigan.
Announcements
---
Quick Links