One of the top priorities in Washtenaw Community College's strategic plan is organizational health, which includes the physical and mental well-being of all students, faculty and staff.
To support that priority, WCC joined the "Exercise is Medicine" initiative to stress the importance of physical activity. The college received silver-level recognition from the American College of Sports Medicine (ACSM) when it launched its Exercise is Medicine On Campus (EIM-OC) program in 2019 and has continually been honored for creating a culture of wellness on campus with its commitment to providing and promoting health initiatives, walking clubs, intramural sports, recreational activities and other exercise programs.
Dr. Marvin Boluyt, who developed the Exercise Science program at WCC and is a long-time member of the ACSM, was integral in bringing EIM-OC to the college.
Exercise is Medicine On Campus calls upon colleges and universities to promote physical activity as a vital sign of health. EIM-OC encourages faculty, staff, and students to work together toward improving the health and well-being of the campus community by:
Making movement a part of the daily campus culture
Assessing physical activity at every student health visit
Providing students with the tools necessary to strengthen healthy physical activity habits that can last a lifetime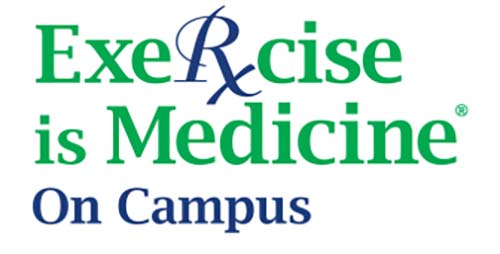 WCC: TO THE MOON!
A new, major health initiative, WCC: TO THE MOON, is intended to incentivize every WCC student, faculty, and staff member to up their game by increasing either the quantity or the quality of their current exercise habits.
Participants are encouraged to report their exercise activity, not just walking, but all forms of physical activity, on our TO THE MOON web page, and participants will be eligible to compete for the chance to win prizes. One set of prizes is reserved for top performers, so let the competition begin!
A second tier of prizes is reserved for a random drawing in which each participant, regardless of the number of miles or minutes of exercise contributed, will be eligible. The contributions of all participants will be totaled and our progress toward the moon will be reported on the web page. The more individuals that participate in this campus-wide, semester-long event, the more successful it will be.
We'll celebrate when we reach the moon, where jumping with glee will result in a six-fold increase in our ability to project ourselves skyward!