Everyone can learn a second language! When you study English as a Second Language (ESL) at WCC, you will be taught by distinguished faculty and actively involved in lively classroom discussions. Our classes will help you achieve the level of English proficiency you need to reach your own goals. You can take just a few classes to get comfortable with speaking English, or you can complete our ESL certificate program. Learn more about our English as a Second Language program.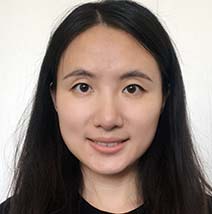 WCC's ESL classes are very helpful. My new knowledge and skills have become a solid language foundation for my college-level classes. I'm doing well now with my college classes, and I make fewer mistakes in grammar and sentence structure. It helped me continue my learning progress without language obstacles.

Catherine, hometown: Hohhot, China, WCC ESL Student
Here are some general guidelines to help you plan your course of study:
General guidelines
| Goal | Skills | Classes |
| --- | --- | --- |
| Basic language skills for daily life and the workplace | You will develop your knowledge of vocabulary, writing, and speaking for communicating effectively in English. | Complete high-beginning level classes: ESL 023, 024, and 025. |
| Greater fluency | You will develop your knowledge of vocabulary, writing, and speaking for communicating effectively in English. | Complete intermediate level classes: ESL 128, 132, 134, 135, and 138. |
| College and career readiness | These classes prepare students to take write, speak, and listen effectively in a professional workplace or an American college classroom. | |
Swipe left to see full chart
Our ESL program welcomes students with different levels of prior English knowledge. You are placed in your appropriate level (high-beginning, intermediate, or advanced) based on placement test scores. Your advisor will guide you through the placement testing process.
Get started
You'll be on your way to learning English with just a few steps:
Step 1: Apply online to WCC. It's easy and free! Apply now.
Step 2: Verify your identity and residency with Enrollment Services with a state ID, driver's license, green card, or passport.
Step 3: Once we've received your application, your WCC ID number will be emailed to you. With your WCC ID Number, you can set up a WCC Gateway account. This will give you a checklist to complete the application process.
Step 4: Attend an ESL orientation. You'll take the CaMLA English placement tests, which assess your language skills and help identify your starting class level. Attend an ESL orientation. See your "Checklist" within MyWCC to select an upcoming orientation session.
Step 5: Meet with International Student Center advisor to select ESL classes.
Find support at the International Student Center
At WCC, you are among a vast community of students who are taking advantage of new experiences while meeting the challenge of learning a new language.
Visit the International Student Center to access resources designed specifically for you, such as:
Academic and career advising

Cross-cultural guidance

Social programming

Community engagement

International Student Association, our student-run club where you can make friends from all over the world.