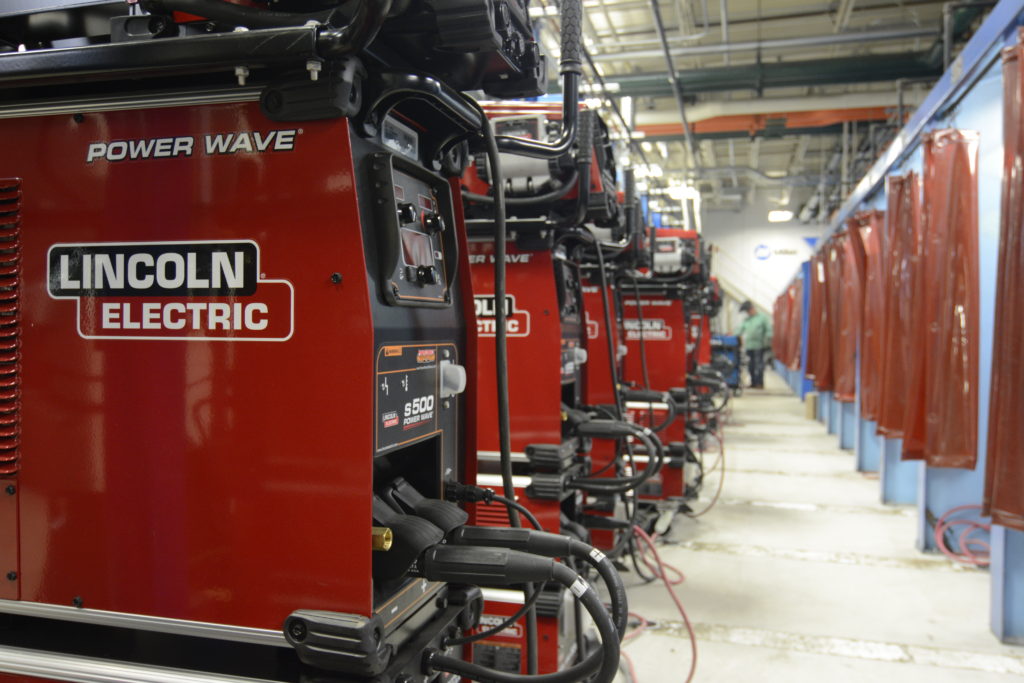 New Advanced Transportation Center equipment to be unveiled at Sept. 15 event
Since the beginning of the year, new equipment has been rolling in to Washtenaw Community College that will position the college among the leaders in providing highly-valued skilled trades training for its students.
On Thursday, Sept. 15, WCC will officially unveil the state-of- the-art equipment in a special ceremony at its Occupational Education Building.
Classes already are underway for students using new Stratasys Dimension and LulzBot TAZ 3D printers; Lincoln Electric robotic welding cells; FANUC and ABB Industrial Programmable robots and work cells; Lincoln Electric and Miller single process and all-process welding units; HAAS High-Speed CNC Vertical and Gantry Router milling machines; Laser and Plasma cutting machines and non-destructive testing machines, and chassis and engine dynamometers, among many other new pieces of equipment.
Last year, WCC was awarded a $4.4 million grant from the Michigan Community College Skilled Trades Equipment Program (CCSTEP). The state's strategy is to fund equipment purchases that will position Michigan as the leader in training the skilled workforce of the future.
At WCC, the new equipment ties training in machine tool technology and advanced manufacturing to programs related to the college's Advanced Transportation Center, specifically intelligent transportation systems.
"This new equipment coupled with training that our faculty have received further cements our position of being a leader in educating the workforce," said Brandon Tucker, WCC's Dean of Technology & Public Service Careers. "Our students will walk away with not just training but exposure to the most advanced equipment that is used by business and industry.
"Employers in the region have the potential to gain a well- rounded employee. It's a win-win situation for all."
Al Lecz, WCC's Advanced Transportation Director, sees the new equipment providing a strong tie to the automotive industry.
"This CCSTEP equipment enables WCC to meet Advanced Transportation business and industry demand for technicians trained in state-of-the-art manufacturing process skills and competencies required to meet future product and process innovations," Lecz said.
"WCC-trained technicians will be able to work with a variety of light-weighting materials in several manufacturing processes aimed at the industry challenge of producing vehicles meeting continuously more stringent fuel economy and exhaust emission standards."
WCC President Dr. Rose B. Bellanca, who will greet guests at the unveiling, added: "A skilled workforce is the key to long-term economic prosperity not just for Washtenaw County, but for the state, the country and the world.
Among the speakers at the unveiling will be Emily DeRocco, former Assistant Secretary of Labor in the George W. Bush administration and current Education and Workforce Director for Lightweight Innovations for Tomorrow (LIFT).
DeRocco also will be the keynote speaker at the Washtenaw Economic Club luncheon that same day.
By Susan Ferraro, APR
Director of Media Relations