Published on Oct 2, 2017 11:11am by Richard Rezler, Public Relations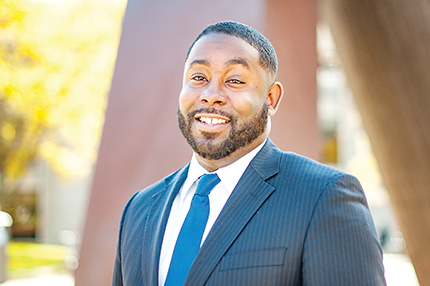 Brandon Tucker, Dean of the Advanced Manufacturing & Public Service Careers division at Washtenaw Community College, has been selected to Crain's Detroit Business' prestigious "40 Under 40" list released on September 29.
This is the 26th year the magazine has honored 40 metro Detroit professionals who have made their marks before age 40 and given back to their communities while doing so.
From the Crain's feature:
"Brandon Tucker has always had a passion to help others succeed. So when Washtenaw Community College received a $4.4 million Community College Skilled Trades Equipment Program (STEP) grant from the State of Michigan — matched by their board with $3.6 million — Tucker wanted it to mean more than building renovations and equipment.
"Through Tucker's leadership, the college retooled its curriculum to align with the new technology the grant brought in, focusing on autonomous and connected vehicles."
Tucker, a United States Air Force veteran, is an ordained minister who serves as Executive Pastor of the Greater New Psalmist Church in Toledo. He has a Masters degree from Lourdes University and a B.A. from the University of Toledo, served on numerous local non-profit boards and is an active member of Alpha Phi Alpha fraternity.