Published on Sep 19, 2017 10:10pm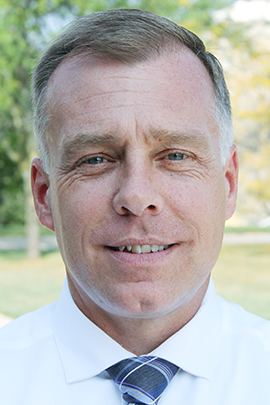 ANN ARBOR, MICH., September 19, 2017 – The Washtenaw Community College Board of Trustees has approved a resolution establishing a law enforcement agency for the college. The resolution established a public safety advisory committee and granted law enforcement authority to WCC campus resource officers.
"At Washtenaw Community College, the safety of our students, faculty, staff and visitors is our number one priority," said WCC President and CEO Dr. Rose B. Bellanca. "Each year, we have more than 107,000 students, employees and guests on campus. Hiring CROs as WCC employees will enable us to provide training and oversight to ensure alignment with the college mission and values."
Unlike its current security patrol officers, who have no authority to deal with threats of violence, weapons or criminal matters, hired campus resource officers would have the powers and authority of a peace or law enforcement officer under Michigan statute, meaning their authority would be identical to an officer working for a city or county police agency.
According to Scott Hilden, chief of public safety, having trained CROs on campus could reduce response time during an emergency from 9-15 minutes to significantly less, because officers will be thoroughly familiar with all the buildings and locations on campus.
"Response time in a life-threatening situation, when every second matters, can save a life," said Hilden. "With trained CROs, located on-campus, the response time is significantly reduced."
Currently in the event of an emergency, the college's campus safety department relies on assistance from the Washtenaw County Sheriff's Department, which does not have a presence on campus.
Hilden will seek re-activation of his sworn status through the state of Michigan. The college also plans to hire three additional campus resource officers—an extensive recruiting and vetting process that could take up to nine months.
"Using this model, we will have the ability to hire highly experienced, qualified officers," said Hilden. "They will be part of the WCC team and will be held to the highest standards of professionalism and integrity. Their utmost priority will be to ensure a safe campus environment and create relationships and partnerships which foster a culture of trust, mutual respect and cooperation."
The board approved the resolution on a vote of 5 to 2. Prior to considering the resolution, the board held two public hearings on this matter on April 25 and May 23.
---
Editor's note: Hilden is a 25-year veteran of the Canton Police Department, where he earned the rank of deputy chief. He has first-hand experience as a school resource officer and spent 15 years supervising Canton's SRO unit. He is available for interviews.
Media contact: Brendan Prebo, WCC AVP for Marketing and Communications, 734-677-5225.]