Media Services offers Personal Checkouts of our technologies on a limited basis. This includes PC and MAC laptop computers, digital still cameras, digital camcorders, and multimedia projectors.
If you are in need of training for our technologies, please call 734-973-3382 or visit our training page.
Personal Checkout is available to all WCC staff and faculty, both full-time and part-time.
To Checkout Technology, please use one of the following methods:
Phone: 734-973-3382
In person: GM-223
Checkouts are for a maximum of five business days. Resources are limited so checkouts are on a first come, first serve basis. The checkout service is not available to students, nor are students allowed to checkout equipment on a staff member's behalf.
Please review our policies for our checkout services for more details.
Technology emergencies: 734-677-5180
For other inquiries: 734-973-3382
TEC Rooms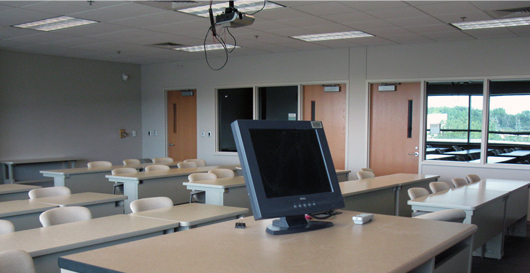 Over 200 rooms on campus have been outfitted with our standard classroom media installation.
Advanced Learning Tech

Take your classroom instruction to the next level with Advanced Learning Technologies.
Duplication and Transfer

Need multiple copies of your digital media or transfer of analog classroom media items in a digital format? We can do that.
Training
Schedule a training session or learn more about our classroom technologies by watching our training videos.
Combo Cart Training Video
TEC Room Training Video
Document Camera Training Video