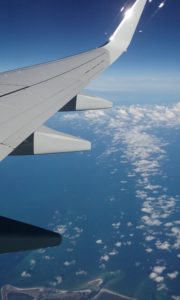 We've Arrived!
Thanks to hospitality of our airlines, hotels, drivers, and our excitement for the trip, we've finally made it to our home away from home. The Anthropology and Radiology teams met up during a short stay in Lima, we took off for our flight to Tacna and were treated to a spectacular view of the Andes and the Atacama desert from above. After meeting with our correspondent's in Peru, we packed up for the last leg of the trip. During the bus ride, we garnered an appreciation for the landscape from the ground as we made our way down the long road to Ilo. We arrived as the citizens of Ilo celebrated their beautiful, historically rich city. The streets were buzzing with upbeat music and celebrators when we pulled up to Hostel Torrellio, and finally settled in.
First Day on the Job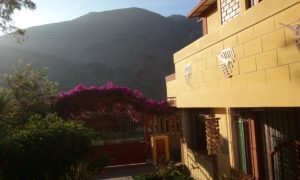 After the first night at Hostel Torrellio, the teams headed out to Centro Mallqui for the first time of the 2016 season. The scenic river valley, once home to the ancient Chiribaya, now hosts a small village as well as the museum. We got straight to work on observing the remains of the amazing people who once walked here, and have already uncovered interesting insights about these individuals. We enjoyed a welcomed lunch break over arroz con pollo, rice with chicken, courtesy of the wonderful resident cooks– then got back to work.
It was a long day, but everything went smoothly. We're looking forward to getting a lot done in the following days, and learning more about this beautiful country!