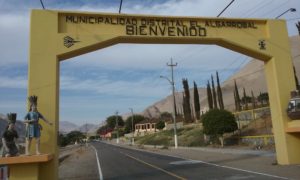 Already into our last week at Ilo, it feels as though time as slipped us by. All the amazing things we have experienced, and all of the hard work we have put in the lab has left us exhausted in the night but ready for adventure every morning. The second week has been packed with excitement and activities outside of the lab, giving us a bigger taste of what there is to see and do in Peru.
Early in the week we realized that we would finish our work with time to spare. After three years of hard work on the part of many students and the amazing professors who have kept this trip running for our benefit, the bulk of the data has been collected and the anthropology students will be moving on to more specialized work, including the preparations for further study on the plethora of interesting remains that Centro Mallqui has to offer. The following week will bring lots of new discussions to the table as the students decide where they will take their research.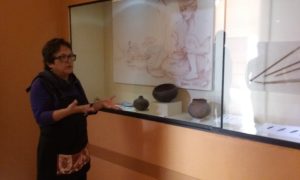 Besides working, we have been enjoying the hospitality of those who have helped to make this trip possible. Courtesy of Dr. Sonia Guillen, we were given a tour of the museum at Centro Mallqui in the beginning of the week. There, she gave us an idea of how the Chiribaya and their neighbors interacted, and how they lived their day to day lives. She also shed light on how the research done at Centro Mallqui gives insights into the modern state of affairs in Ilo and in the Osmore river valley region. The people live as they always have, from the sea and from the hard land around them– and the river valley has always been a source of livelihood and sustenance.
We were also given a tour of the Lapenta Pisco Factory, who have generously given tours to visitors every year the trip has been run. The owner gave us a thorough explanation on the pisco creation process, and showed us the tools they use to create their quality drinks. After the tour, we were treated to a tasting of the products we would be offered. We picked out our favorites, made some purchases, then gave our gratitude and goodbyes to the owner.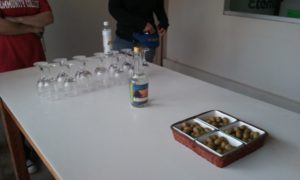 Next was the trip to beautiful Moquegua, where we enjoyed a spectacular view of the mountains, and a day of relaxing and taking great pictures. We stopped by the museum there, where we enjoyed their collection and explanations about the populations who once occupied the area. We enjoyed empanadas from a local bakery, and visited a cheese factory in the valley.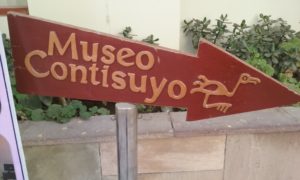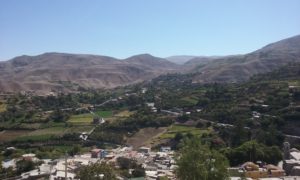 Overall, the week was fun and productive. We are eager to continue on into our third week. Already, we're getting a lot done, and continuing to enjoy our stay in Peru.