The past four weeks have been a unique and thrilling experience for the students who have been learning on the job at Centro Mallqui, and exploring the culture and landscapes of Peru. We've learned what it is to be a bioarchaeologist or a radiographer abroad, and we've had first hand experience with working on real collections and professionals in the field. Many students had never seen Peru before the trip, and were treated to an unforgettable experience for the duration of our stay. The last week was bittersweet leaving behind a country with such rich cultural history, but everyone was ready to go home to Michigan after our adventures around Peru.
During our stay in Lima in the beginning of the week, we got to explore the Puruchuco Complex at the Arturo Jimenez Borja Museum. We saw a large collection of artifacts that had been discovered over the years. We spent time looking around the capital city and becoming familiar with the stunning malls and restaurants.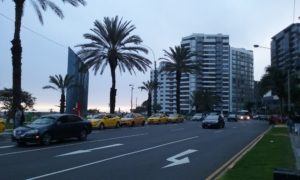 After Lima, the group headed to Cuzco, and experienced the ups and downs of being at high altitude. We enjoyed a day of relaxing and shopping around the city, as well as checking out local tourist attractions. After we took a bus over the high plane, we descended into the valley and made our way to Ollantaytambo. There, we got settled in and had another day to explore the town and markets.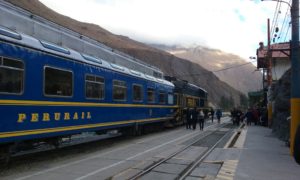 Mid week, we were finally on our way for the much anticipated visit to Machu Picchu, one of Peru's most famous archaeological sites. We started the day with a train ride through the valley forests, passing the Urubamba river and through other small towns like Ollantaytambo. When we finally made it to Aguas Calientes, we got our bus tickets and went up to the site. The break-taking view allowed for many great photos to be taken, and we learned a lot about the history of Peru, and more specifically, the history behind Machu Picchu itself. We were worn out by the end of the day, and spent another night in Ollantaytambo before heading back to Cuzco, just in time for the Winter Solstice festivities.