Photography Student Slideshow
---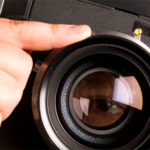 In addition to exploring photography as a means of expression and developing personal aesthetics, this program offers students a depth of technical knowledge and preparation to successfully transition into one or more sectors of the photographic industry. Career paths that are considered by students on their journey in the program include working in retail portraiture, or the commercial, editorial, or fine-art realms. Other possibilities include journalism and gathering news content which naturally extends to documentary projects. Academia and teaching is a calling for some while others find laboratory management, equipment sales and customer service, equipment manufacture and marketing, or even law enforcement and forensic science to be compelling choices.
Recent graduates of the program are currently employed as a photographic assistants and/or digital technicians at studios across the country, work in photography lab or print operation environments, operate self-employed businesses, or transferred to four-year art schools to pursue a Bachelor's degree at institutions like the College for Creative Studies in Detroit, Savannah College of Art & Design in Georgia, and Columbia College in Chicago, among many others.
Students can tailor the program to meet their career interests by choosing specialized electives that include interdisciplinary options from other DMA programs, such as Animation, Graphic Design, Digital Video, or Web Design & Development. State-of-the-art photographic imaging facilities provide students with access to an incredible range of image capture devices — from 35mm SLR film and Digital SLR cameras, to medium format, to large format view cameras. The 20-workstation black-and-white darkroom still thrives with activity, the 6-bay studio features a plethora of tungsten and strobe lighting equipment, and the digital imaging labs and production facilities represent the highest standards in computer hardware and software.
The hands-on instruction and learning environment found in every photography class provides innumerable opportunities for students to garner one-on-one contact with their instructor, in addition to being participant in dynamic, interactive learning experiences that are created with their peers. Assignments are usually completed individually, but sometimes collaboratively in small groups based on course and/or assignment objectives, which creates a culture with a strong sense of community and support.